Voice of Shaanxi ,Via Which We Communicate With The World—Baoti Group, witness and new development of China "titanium"
Description:The interview team visited the Group's exhibition hall, industrial park andtitanium hot forging workshop.
On June 19, the interview group themed with "Shine in the new era,Navigate in the new Silk Road –Voice of Shaanxi ,Via Which We Communicatie With The World" and "Take the state-owned enterprise responsibility and forgeahead" enter the Baoti Group to visit its new model and new achievements inreform and innovation.
The interview team visited the Group's exhibition hall, industrial park andtitanium hot forging workshop. Wang Wensheng, chairman and party secretary ofBaoti Group was invited to have an exclusive interview on deepening the reformof state-owned enterprises, promoting technological innovation, buildingcraftsmanship and strengthening social responsibility. General manager LeiRangqi accompanied reporters to visit the company and introduced itsdevelopment and core products.
Wang Wenshen said in the interview that the Baoti Group has never stopped inthe footsteps of seeking survival and development through reform. At present,the company is promoting 1+N reform model, flat management as well asproduction, supply and marketing integrated operation pattern to produce finemilitary goods and widely circulated civilian products, make state-owned assetsbeing stronger, better and bigger. Its target is to build a first-class,internationally renowned company in which employees have the sense of benefit and happiness.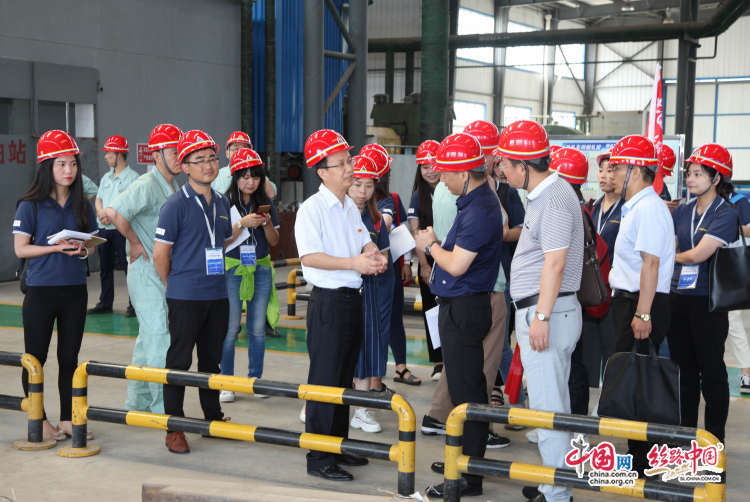 Reporters were told that Baoti Group was founded in 1965. After more than 50years of development, the group has become China's largest specializedscientific research base for rare metals production mainly focusing on titaniumand titanium alloys. Its four major industrial sectors including titanium,zirconium and hafnium, equipment design and manufacture, and special metals. Acomplete titanium industrial chain from sponge titanium ore mining to smelting,processing, deep processing and equipment manufacturing has been formed. It isa leading domestic company in the field of titanium processing and has absolutevoice and dominance in China's aviation, aerospace, navigation engineering andother fields.