Celebration of 55th "Africa Day" in Beijing
With people gathered in formal suits, the Africa Union celebrated its 55th anniversary in the Kempisky Hotel, Beijing, on the evening of May 25, 2018.
During the evening, after speeches were made and a cake was cut, people walked around the hall, talking with each other and taking photos.
(Photo/People's Daily Online)
Later in the night, performances began on the stage, including Chinese martial arts, traditional African music as well as cultural song and dance performances. It was a chance for the crowd to get involved and learn more about Africa and what the day stands for.
(Photo/People's Daily Online)
African performers interact with the audience. (Photo/People's Daily Online)
As the night drew to a close, almost everyone was up on their feet, some even joining the African dancers on stage.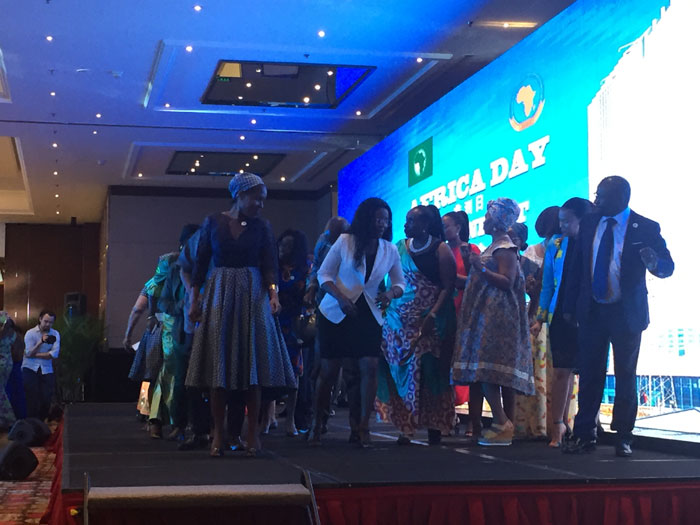 (Photo/People's Daily Online)
(Source_title:Celebration of 55th "Africa Day" in Beijing)